Varcon Construction is the Construction Manager for University Heights Professional Centre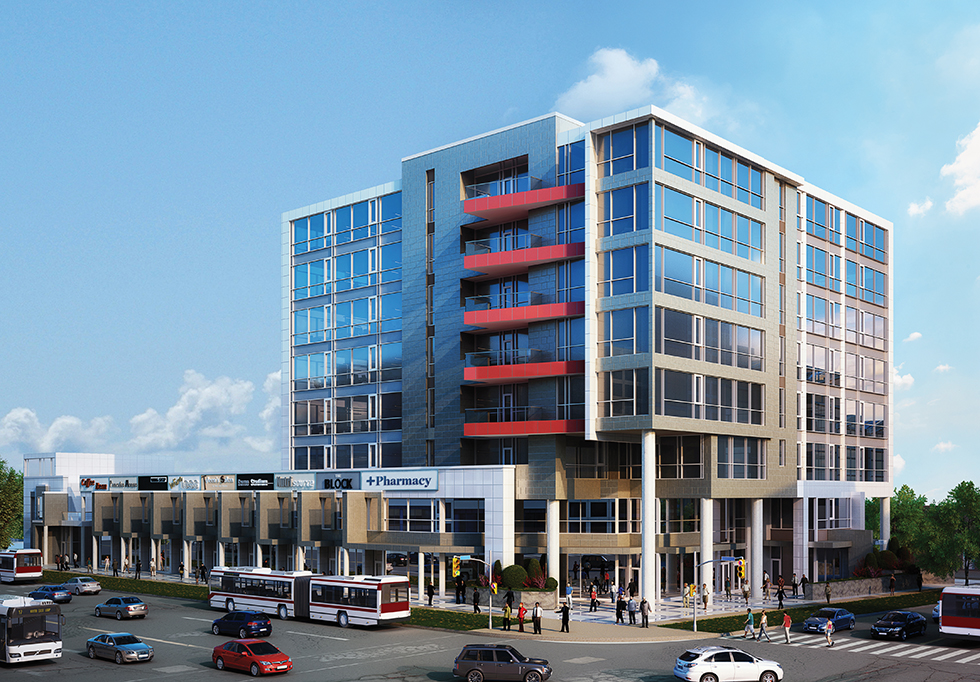 This 8 storey commercial development will include retail space on the lower levels and professional and medical offices on the upper levels. Strategically located at 35 Tangiers Road close to the new Finch West TTC subway station.
This project is leading the way in the regeneration of the Downsview Corridor.